Selection principle of rolling bearing and mechanical lubricating grease
Various mechanical equipment due to different design and working conditions, put forward different requirements for lubricating grease. The basic requirements for selecting lubricating grease are as follows for your reference.
1. Quality requirements
The purpose of lubrication is to reduce friction and wear. The use of lubricating oil lubrication can also take away the heat generated by the operation of rolling bearings, thereby reducing the temperature of the friction surface and acting as a cooling. Therefore, lubricating greases with different quality requirements must be selected according to the operating conditions of mechanical equipment. When selecting lubricants for mechanical components, the lubrication system needs to be considered at the same time. The recirculating lubrication system specifically requires the use of lubricants with excellent oxidation stability and demulsibility to ensure their service life, as well as easy separation of moisture and removal of mechanical impurities.
2. Lubrication requirements
The circulating lubrication system of industrial machinery and equipment is required to be able to quickly separate water molecules and settle impurities, so it is not suitable to add a detergent to industrial lubricating oil. For lubricated parts with high loads, boundary friction conditions often occur, requiring the selection of lubricants with anti-wear agents and extreme pressure agents.
3. Selection of lubricating oil or grease
Lubricating oil can generally form fluid lubrication, so that the two friction surfaces of the friction pair are completely separated by the oil film, reduce the friction of the friction surface, reduce wear, and have the effect of cooling and cooling. Grease can adhere well to the surface of mechanical equipment friction parts, not easy to lose and slip, especially when the thermal or mechanical action gradually becomes smaller, or even disappears, the grease gradually thickens, and returns to a certain consistency, so the selection of grease lubrication does not need to be added frequently, and has a certain protective effect. Examples include rolling bearings with high or low temperatures, heavy and vibration loads, medium or low speeds, frequent intermittent or reciprocating motion, especially for machinery in vertical positions. At the same time, because the grease film is thicker than the lubricating oil film, it can protect air, moisture, dust and debris from entering the surface of the friction part.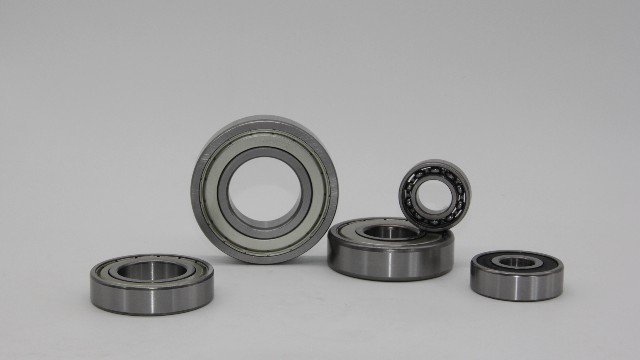 Kent Bearing is an enterprise focusing on the research and manufacture of high-precision, low-noise ball bearings, and has rich experience in bearing production and sales. At present, our products are widely used in motors, automobiles, household appliances, power tools and other fields. We have our own R&D center, dedicated to researching new technologies for bearing production and testing, so as to further improve the quality of bearings. Adhering to the business philosophy of "real quality is more durable, let the bearing rotate quieter", we have been well received by many customers. If you need it, please feel free to inquire.
---